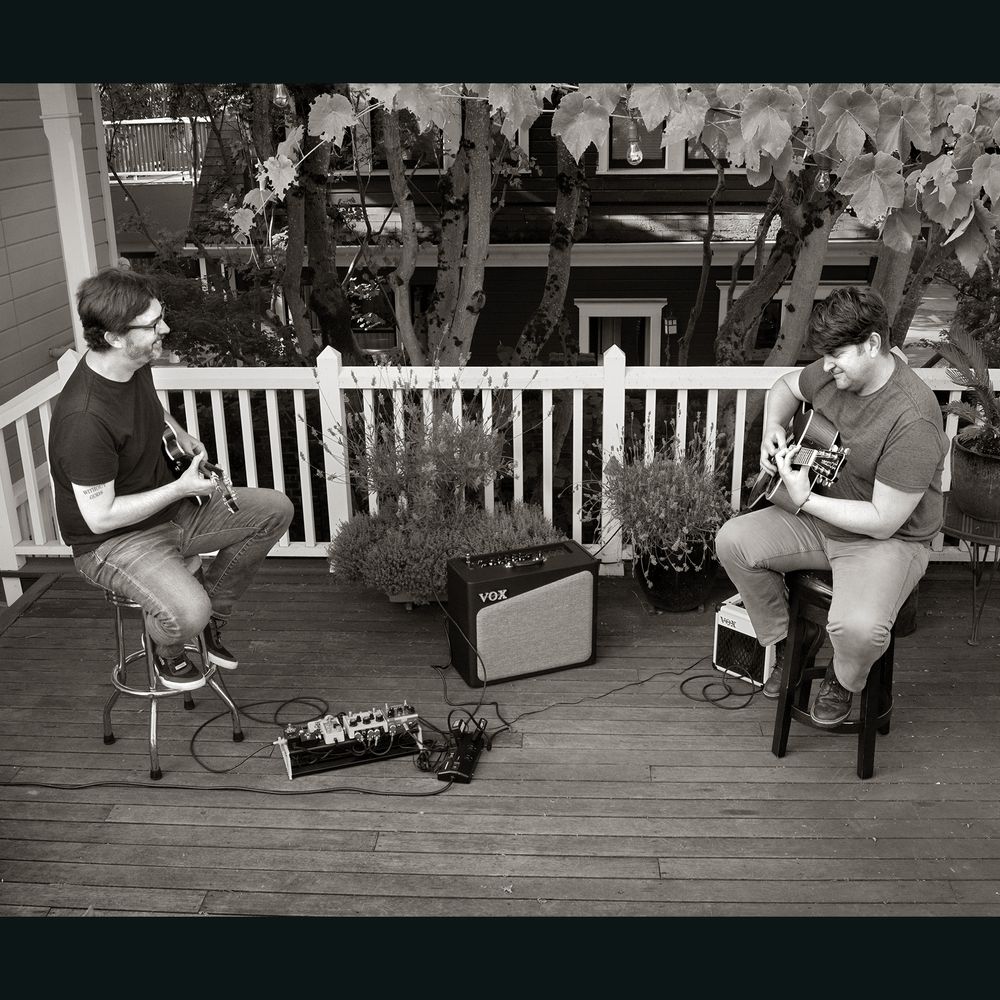 Moon and Bike is an instrumental guitar duo based in Portland, Oregon. Their use of acoustic and electric guitars to create lush, melodic soundscapes is at the core of their sound, which can be hard to pin down to a single genre. Some of their influences include Daniel Lanois, Michael Hedges, Robin Guthrie of Cocteau Twins, and Peter Buck of REM.
Boone and Michael met in Eugene, Oregon and formed their first band in Portland shortly after. Throughout the years, they've collaborated both together and with other musicians in a variety of musical styles. They also score original music for film and work in sound design.
In October 2020, they released their first album of instrumental guitar works, One. The self-titled track, Moon and Bike, was the first song they composed together and was the impetus for the Moon and Bike project.
They just released two songs from One, which were remixed by Dylan Magierek of Badman Recording in Portland and features the addition of drums. They are currently working on their second full-length album, which will release in 2022.
{For inquiries about music licensing or original compositions for a project, please send a note here or email Moon and Bike.}